TaxCaddy makes completing your organizer, gathering & sharing your tax documents, and communicating with your tax preparer quick and simple. Whether you're online or using the app, TaxCaddy is secure and easy to use.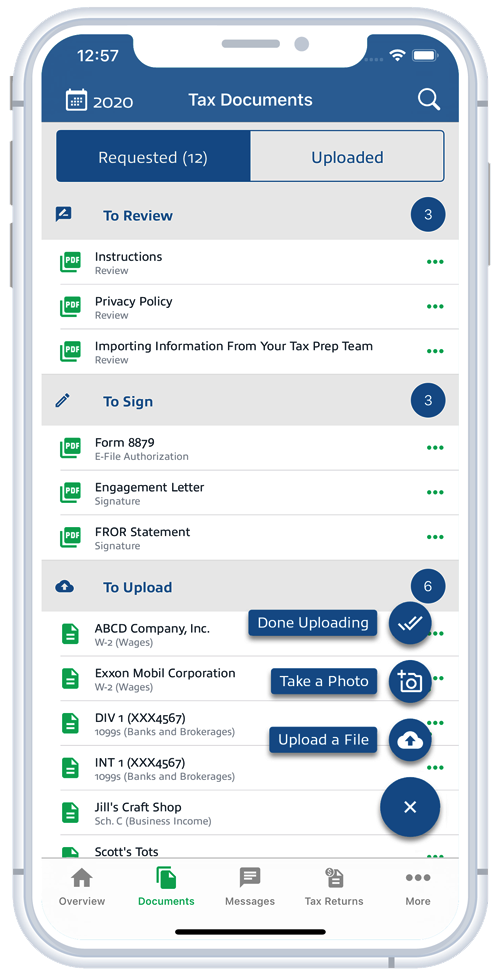 AN EASY-TO-USE REPLACEMENT FOR TRADITIONAL PAPER ORGANIZERS
Secure and simple-to-use, TaxCaddy's personalized, annual questionnaire replaces our traditional, paper organizers. You'll find it faster to complete, and you can answer the questionnaire from anywhere. Then, TaxCaddy guides you through which documents you need to submit and it makes sharing them with us a breeze using your phone, tablet, or computer.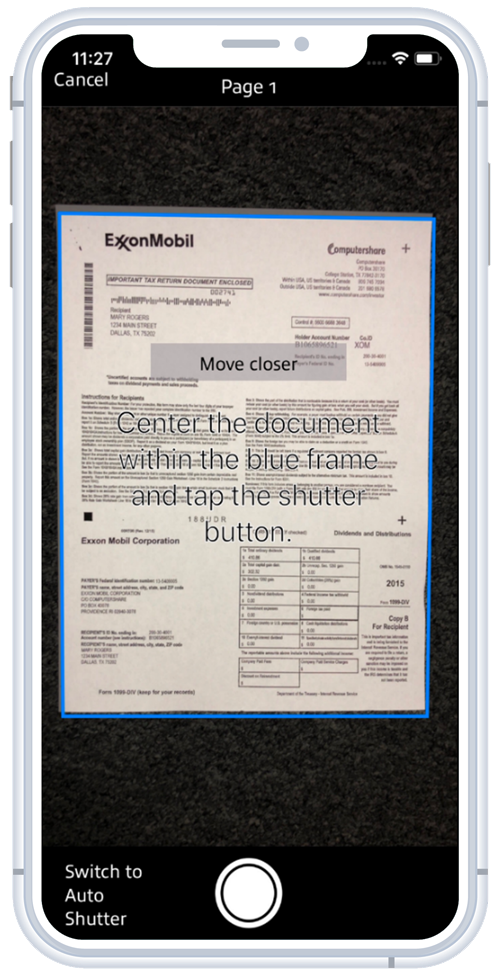 TRANSFORMING THE WAY
YOU GATHER YOUR DOCUMENTS.
Based on what you share in your questionnaire, TaxCaddy provides you with a customized document request list so you know exactly what documents you need to gather. Snap photos and upload your documents as they're available all year long – no more creating that unruly packet of paper documents. Instead, TaxCaddy makes the entire process paperless and stress-free.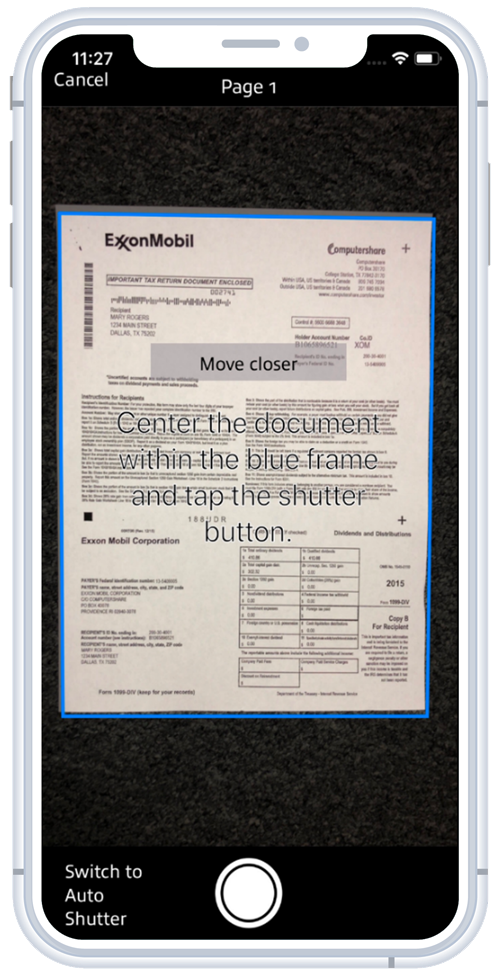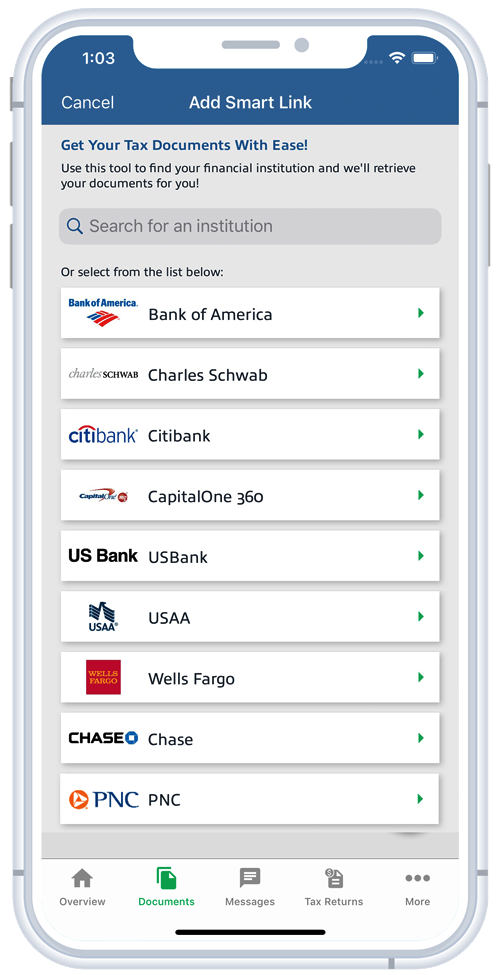 CONNECT EASILY TO YOUR ACCOUNTS
Let TaxCaddy retrieve your 1099s, 1098s, W-2s, and brokerage account information automatically. Create secure connections to your accounts and TaxCaddy communicates with them seamlessly, accessing documents as they're needed without bothering you to find them.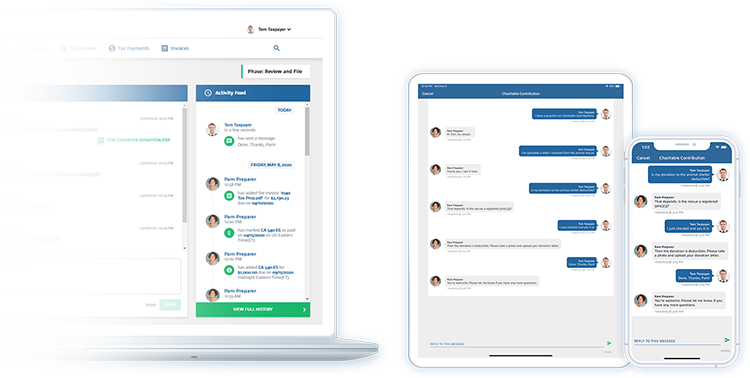 INSTANT MESSAGE YOUR DHA TAX PREPARER
Using the TaxCaddy system, including live chat features, you can communicate directly with our team. TaxCaddy simplifies having conversations and puts collaboration at your fingertips.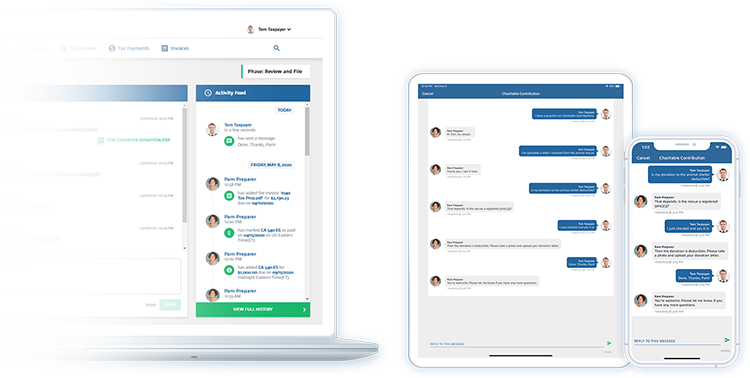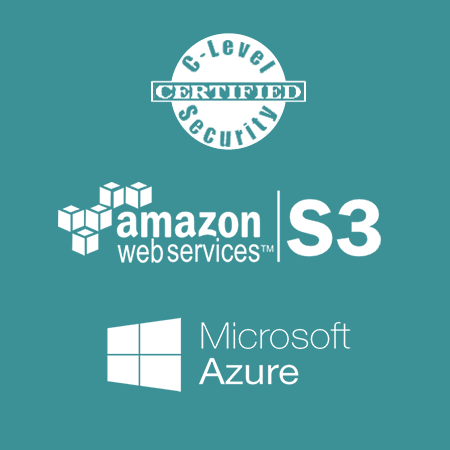 SOLID, SAFE, AND SECURE.
TaxCaddy is trusted by some of the largest CPA firms in the world. It leverages Microsoft Azure and Amazon Web Services to ensure encrypted communications, as well as document transit and reliable storage with threat management and mitigation practices. In addition, TaxCaddy has been independently audited, tested, and validated by C-Level Security, LLC. The C-Level Certified Seal verifies that TaxCaddy employs the strictest security steps for safeguarding your data.